Native Instincts
a-rt.uk once again showing exceptional talent in this wonderful online show
Messages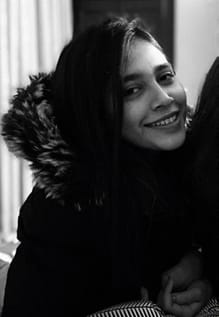 Curator's Cues
Art-uk is extremely delighted to present another virtual exhibition "Native Instincts" a thought-provoking show by three immensely talented artists. We are very proud to continue our tradition of highlighting conceptual art by giving a platform to Areej Nasir, Maham Siddique and Khurram Abbas. The artists each using various mediums of miniature, painting, and drawing etc. have brought us a very powerful show. This show highlights the power of important characteristics of human mind; its strength to explore and its ability to imagine, within ourselves, as individuals and more importantly as part of a community.
Areej Nasir depicts her day-to-day experiences of living in an eastern society and comments on the errors and horrible realities of the society and how it is damaging out native impression on the outside world. Maham's works are based on recording the mundane text and stories which hold a vast meaning to her, she works with the history through written factual text intricately shown in her paintings. Khurram's works explores the mark society leaves on an individual's mind and how it shapes and forms every thought and feeling of the individual through miniature painting.
Director's Deals
We at A-rt.uk recognize that the world we live in is very different from the one in which we first began to collaborate on this project a few years ago, with the world back to normal, we are very excited to present another online exhibition "Native Instincts", an immersive virtual exhibition by three talented artists from Pakistan. As a contemporary art gallery director, I have a responsibility to continuously strive to promote the young emerging talent.
Collectively and individually, we remain committed to our aim which is to represent, project, amplify, adorn and downright worship unrecognized brilliant virtuosos and show their work to the whole world until they are a well-recognized name in the art circles and one day perhaps become a household name or pride of a nation.
Our heartfelt gratitude to art lovers' community around the world for their continuous support and appreciation towards budding talented artists and their exceptional work.
We are also pleased to announce our physical art show this November with collaboration LOAV art festival with to promote affordable, original, and extraordinary art to the world.
Artists and their Fabulous Work